Welcome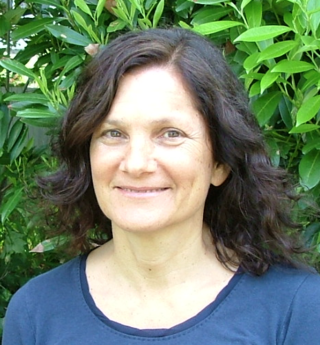 Orel Protopopescu, award-winning children's author and poet, has been published by major houses. A Thousand Peaks, Poems from China (with Siyu Liu) was selected for the New York Public Library's Books for the Teen Age, 2003 list. Two Sticks is on Bank Street College of Education's Best Children's Books of the Year 2008 list. Thelonious Mouse (Farrar, Straus & Giroux, 2011) is her second, highly-praised collaboration with the illustrator, Anne Wilsdorf, and the winner of the Crystal Kite Award, 2012, for SCBWI, NY Metro region. Her book for teachers, Metaphors & Similes You Can Eat and Twelve More Poetry Writing Lessons (Scholastic, 2003) has inspired thousands of wonderful poems from children in grades 4-8.

Orel's first two picture books, Since Lulu Learned the Cancan and The Perilous Pit (a New York Times Best-illustrated Book, illustrated by Jacqueline Chwast) are now iPad apps from Auryn, Inc. Her poetry app for iPad, A Word's a Bird, Spring Flies By in Rhymes was chosen by School Library Journal as one of the best children's apps of 2013 and has been praised by poets Billy Collins and Naomi Shihab Nye. This interactive, animated, bilingual poetry app features poems Orel wrote and translated into French (Un Mot Est Un Oiseau). It was produced by Syntonie, an imprint of Actialuna, and is illustrated by Jeanne B. de Sainte Marie. Orel shared the app as a visiting poet at Marymount School, Paris, and the American School of Paris in April-May, 2013. She has presented it to elementary schools and a junior college in the greater New York region.

A native speaker of English, Orel is fluent in French. She and her husband, Serban, have lived in France for extended periods.

Orel's poetry for adults has appeared most prominently in Oberon where she won several awards, a first honorable mention from the Pulitzer prize-winning poet Louis Simpson and first prize in the 2010 contest, judged by L. S. Asekoff, for the poem, "Listening to My Favorite Things from the Best of John Coltrane," also published in the anthology, The Poeming Pigeon:Poems About Music, in November, 2016. A poem that first appeared in Oberon, "My Father Beyond the Pale," won commended status in the Second Light Live Poetry Competition, 2016, published in November of that year. Her chapbook, What Remains (2011), was published by Finishing Line Press.

Her poetry has also appeared in Spoon River Poetry Review, Poetry Bay, Light, Lighten Up Online, New Verse News, Socialism and Democracy and other reviews and anthologies. She teaches at the Walt Whitman Birthplace in Huntington Station, New York.

A gifted and nurturing teacher, Orel conducts writing workshops for students and teachers. As a former student, Christine Slatest, now a 7th grade English teacher, said, "My interest in writing poetry began in Mrs. Protopopescu's workshops. Her visits to my elementary school changed my life."

Orel says, "I have never written for the market, but only what I felt moved to write. I have never written anything for children that I don't still enjoy reading aloud to them. They never fail to astonish and instruct me. I strive to make my books, poems and iPad apps into inviting spaces where children can laugh, grow and dream."