Works
An Animated, Interactive, Bilingual Poetry App (all ages)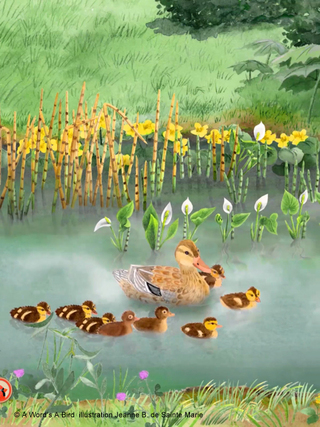 Thelonious was some cool cat—for a mouse.
Scatting to the beat of his dancing feet,
the snazziest, jazziest mouse alive sends Fat Cat into overdrive!
Will sly mouse live to sing alonious?
That's the twist in this tale of Thelonious!
Praise from poets for
What Remains
:
The world Orel Protopopescu creates in her poems is rich with music, cinnamon, birds, fish,and family; with exile and celebration and mourning. "In our corner of America/where all was supposed to rise/what a pleasure to lower ourselves/and slip under a bamboo bar/further and further towards something like love..." she writes in one of my favorites from this collection. These poems revere love from the ground up, from the places it begins and the warm arms of earth in which it is laid to rest.
--Alison Luterman
Winner of First Prize, Oberon Poetry Magazine, 2010:
Listening to My Favorite Things
From The Best of John Coltrane


I never liked this silly song
before I got hooked on the way
brushes whisper to the drum heads
as Trane dips and slides over the melody,
teasing me with his horn,
drawing me along the edge
of the abyss where his star pulses.

His notes appear and disappear
like those slim, beautiful boys
who played basketball in torn Keds
and leaned against the rough brick walls
of the projects until their dark skins
were scraped with comet trails.

Some lost half-lives to heroin,
to prison, to grief held back
until they burst the way
Coltrane explodes in my ears,
horn chattering like a crazed parrot,
shredding the melody and taking it
up where he wails and climbs.

When he drags it back,
that annoying tune is a snake charmer's dirge,
slower, sadder, older, wiser,
like my old friends,
sometime boys who shot for the stars
and fell, leaving their music in my head.

So I cry when,
after taking me so far,
after thirteen eternal minutes,
Trane knots a perfect loop
of pure round sound,
then strangles it.

The poems have poetic, rhymed translations, as well as word-for-word transliterations of the characters. Beautifully illustrated, each poem is accompanied by prose texts that describe the world of these poets and the culture that inspired them.
"A wonderful sampling of Chinese traditional shi style poetry... Not only is the surface meaning captured for each poem, but also its poetic spirit and quality."
--Hua-yuanMowry, Dartmouth College
Praise for Two Sticks:


"A tongue-twisting read-aloud hit. Wilsdorf adds to the slapstick and exuberant mood with bright, colorful, action-filled acrylics picturing wild-haired fearless Maybelle, who follows her own beat and makes joyful noise." --Booklist

"The text sets a catchy rhythm and never lets go. Wilsdorf's illustrations, rich in saturated color, glow with warmth and vibrancy." --Kirkus Reviews

"Wilsdorf captures the verve and action of the tale in vibrant colors and broad strokes." --School Library Journal

"Pure entertainment." –The Orlando Sentinel